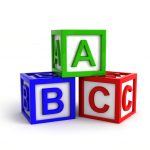 As a part of the West Virginia Summer Reading Contest, the four schools with the highest percentage of the school's student body/population
that "pledge to read" will receive one of the prizes below. All of the prizes are popular reading improvement programs that use Lexile®
measures to differentiate reading instruction. Students in grades 3-11 receive a Lexile measure from the West Virginia General Summative
Assessments. Prizes are available through the West Virginia Department of Education's partnership with MetaMetrics® (developer of Lexile
measures), Achieve3000®, myON®, and Reading Horizons®. In recognition of the importance of summer reading, Achieve3000, myON, and
Reading Horizons will donate school licenses of their reading improvement software.
For more information, select the link below.