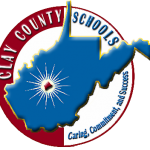 CLAY COUNTY MIDDLE SCHOOL
presents
Camp Mustang
July 23-25, 2018
Camp Mustang is a three day summer camp, held July 23-25, to orient our new sixth grade students to middle school and to equip them with the basic skills and ideas that will make their entrance into middle school easier and more successful. Students will be provided the opportunity to meet and work with their sixth grade teachers and to become familiar with the school as well as its policies and programs. Students will participate in fun-filled academically oriented activities. Students will become acquainted with their class schedules for the upcoming year and learn how to locate and open their lockers. Students will also learn about our positive behavior intervention and supports program. The activity buses will transport students and a delicious breakfast and lunch will be served daily. Participants will receive a school t-shirt.
This camp is made possible through our county's 21st Century Community Learning Center Grant and local funds provided by the Clay County Board of Education. The camp is free of charge to all Clay County Schools' fifth grade students.
A link to this form that includes the registration form can be found at Camp Mustang Info & Registration
Please return the camp registration form to Clay County Middle School at PO BOX 489, Clay, WV 25043 if you plan to attend.