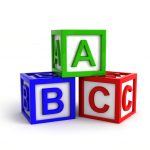 In early November, thirty students took the Oral Vocabulary Test to identify who would advance to the traditional spelling bee. Twelve students advanced. After 29 rounds and thirty minutes of intense spelling, the following winners were awarded on November 8:
1st Dylan McCumbers
2nd Madison Paxton
3rd Hunter Evans
4th Sawyer Dobbins
5th Elijah Holcomb
Dylan and Madison will advance to the regional spelling bee at Capital High in March.
Winning word – tumbler
Great job!