Important Information for Clay High School Students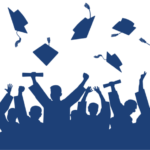 Promise and FAFSA Deadline Memo
Students must submit both the Promise Scholarship Application and the 2021-2022 FAFSA by
March 1st, 2020. All 2021 graduating seniors need to submit the Promise scholarship application at cfwv.com/promise The FAFSA should be submitted at fafsa.gov
Note: Class of 2021 seniors should submit the 2021 Promise scholarship application whether they currently have a qualifying ACT and or SAT test score or not. 2021 applicants have until August 2021 to meet the ACT/SAT test score requirement. However, all applicants must meet the March 1st, 2021 deadline to be guaranteed an award for fall of 2021. Students should not wait to submit the application, until an eligible ACT/SAT test score is achieved.
If you have any questions or need assistance with the Promise scholarship or the FAFSA, please contact the HEPC office at promise@wchepc.edu or 304-558-4618. You may also call Mrs. Osburn (Guidance Counselor) at 304-587-4226.
If you have any questions, administrators will be available to answer your questions by phone, Monday and Wednesday, from 10:00 AM to 2:00 PM. Call Clay High School at 204-587-4226.
Thank you and have a good day.