Gabrielle Jackson
The Clay County High School in-person student of the month for October is Gabrielle Jackson. Gabrielle is 16 years old and is currently a sophomore at Clay High. Gabrielle's favorite subject in school is art because she likes being in an environment where she can be freely creative and explore one of her passions. Also, in her opinion, learning certain terms and categories of art is very fun and interesting. In her free time, Gabrielle enjoys horror movies, art, music, researching true crime, and many types of media. After high school, she plans to go to an art college and/or become a tattoo artist.
Macy Osborne
The Clay County High School virtual student of the month for October is Macy Osborne. Macy is 15 years old and a sophomore at Clay High. Her favorite subjects in school are the arts, English, and History. She enjoys the arts because she likes to experiment with different mediums, even in her free time. English and History are also her favorites because she has had a love for reading since she was little. She loves to analyze different scenarios of history and the "what-if" concept of events. In her free time, Macy loves to make electronic music and digital art. She is also keen on graphic design, politics, video games, taking walks, poetry, yoga, and napping. She is considering going into graphic design after high school or perhaps pursuing a music production degree.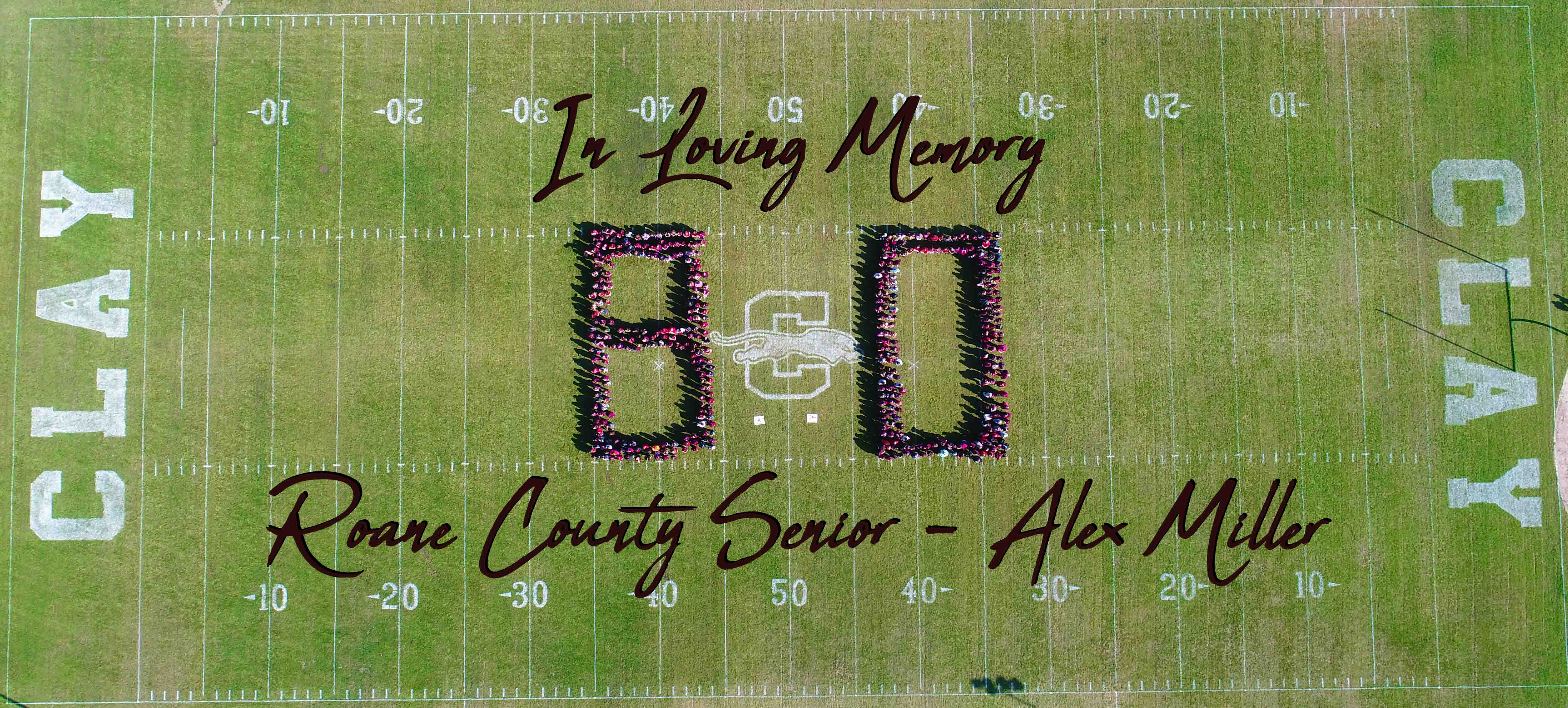 Above: Clay County High School met together on Bradley Field to honor Roane County High School Senior Alex Miller who lost his life during a football game on Friday, September 13, 2019. Panther students, faculty, and staff, stood in the shape of Miller's number 80 adorning their maroon, black, and silver. Heartache has no boundaries of county lines. He will never be forgotten.